Leader Bio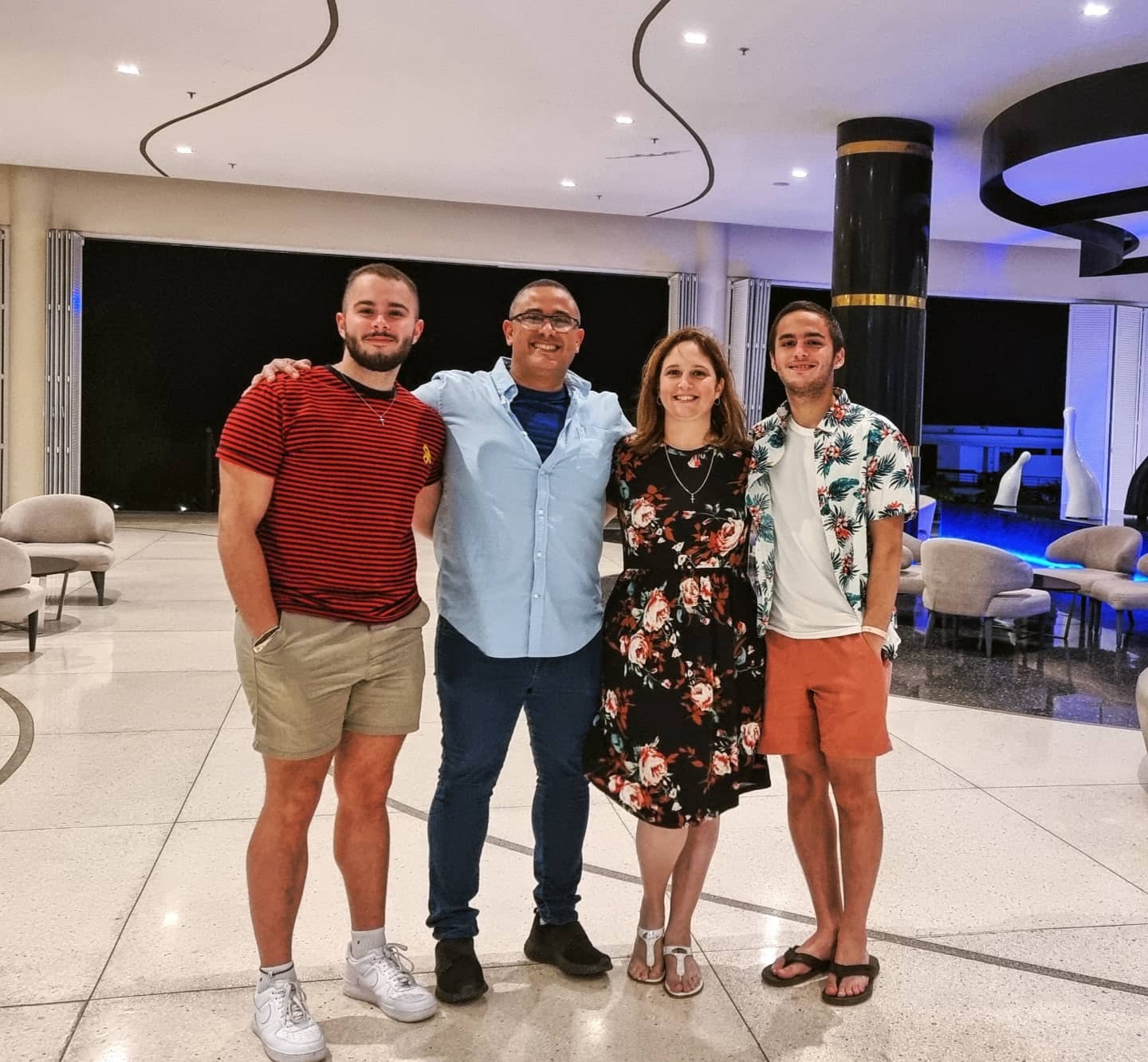 Elio and Leydis Martiz
Elio Martiz is the National Director of Jesus Focused Youth Ministry in Cuba. He also serves as Pastor at the Almendares Baptist Church in Havana.
He is married to Leydis Gonzalez and they have two children, Miguel and Noel (both currently studying at the University). They love to serve the Lord as a family.
His passion is to follow Jesus and to lead others to follow Him. He does that by training and multiplying Christ-centered pastors, leaders, and disciple-makers who faithfully reach, disciple, teach, and live God's Word among the younger generation.
Elio was born in Havana, Cuba, in 1976. And he affirms that it was a blessing to be born into a Christian and pastoral family in a country where being Christians was a stigma. He always enjoyed his childhood because of the education and the example of his family.
At age 9, convinced by God's grace, he received Christ as his personal Savior and Lord. And by the work and direction of the Holy Spirit through the truths of the gospel, the love for Christ and deep learned Christian values. He was guided after the struggles of adolescence to make the decision to serve the Lord for the rest of his life, with a firm conviction to strive to be an influence for the younger generation.
In 1994, being part of a Youth for Christ rally, he answered the Lord's call and decided to dedicate himself to full-time ministry. He completed his Bachelor of Pastoral Theology at the Havana Baptist Theological Seminary in 1999; and later graduated with a Master's in Youth Ministry. He has served as a pastor-teacher, church planter, and coach of youth leaders and pastors to this day.
Elio has traveled to several countries to be taught and to teach, something that he deeply appreciates and that he has poured into the ministry among the youth and the churches in Cuba. Despite the challenges, although difficult to explain, his passion continues to be: serve God in Cuba.
The year 2004 began for Elio with a question: How can I cooperate so that each young person in each community in Cuba can be faithfully exposed to the gospel of Christ, be discipled to live in the will of God, and reach those of his generation in the power of the Holy Spirit?
Through the efforts of his friend Chad Rehnberg, he had a meeting with Barry St. Clair, during the National Youth Leaders Convention in Atlanta, GA. Barry had already visited Cuba a year earlier, and what followed that divine appointment is the story of thousands of leaders and young people who today experience the practice that lies behind a Christ-centered life and ministry.
The answer that Elio found to his question remains the mission statement of Reach Out today: To equip and multiply leaders who influence the younger generation to follow Jesus.
Contact Elio: eliomartiz@gmail.com