Leader Bio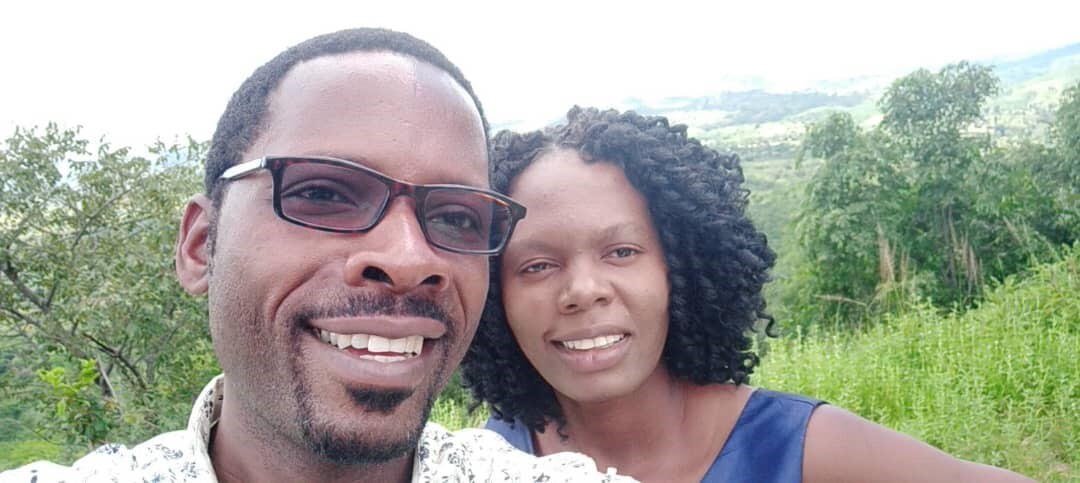 Billy Banda
Early Years and an Encouraging Teacher
I was born second in a family of five on October 26, 1979. My parents were nominal Christians who attended church but practiced little of the Word. I grew up seeing abuse in the family. My father encouraged us to never miss church even though he missed it often himself.
At the age of 15, I enrolled in a baptism class at our local church. It was my baptism class teacher who taught me about salvation in a clear manner that I saw the need for Jesus Christ to save my life from sin. Due to abuse in our home, our family scattered and at 17 years of age, I found myself leading my household of my three siblings.
The teacher's lifestyle was exemplary unlike that of my father. He loved me so much that he would spend his time and resources with me, and later he would assign me church work. He is among the key people God used to help me see His purpose for my life.
Calling and Preparing for Ministry
At the age of 20, circumstances forced me to go to South Africa to look for greener pastures so I could support my siblings and vulnerable mother. Thank God that He found me before my diaspora years because life without God can be so disastrous. I continued serving the Lord in the foreign country mostly among fellow foreigners. By God's grace, the church and young people began to feel an impact of my serving the Lord among them.
They began to call me names attached to church leadership like pastor / elder. I abhorred the names as I never intended to become a pastor, I wanted to build a business empire and help my poor family back home. But little did I know, the Lord was shaping my life. I continued serving faithfully drawing a group of young men, leading and teaching them to follow Christ. I thank God that 3 from the group are now fellow pastors.
Two elders, that were so close to me, encouraged me to consider going to seminary for Bible training. A thing that took time for me to ruminate seriously. But gradually, I began to sense that I needed to know God and His word better so that I could share the Word and serve more effectively. Hence, in 2006 I enrolled at Church Ministry Institute in Sandton, South Africa at the same time doing piece work to support myself. Around that time, I was led to witness to a stranger who came to buy patio furniture from me. Later, I learned that he was an American who had just come for work. Because of my courage to witness about Jesus Christ, he wanted to know more about me and eventually became a very good friend and supporter in the ministry. Eight years later, at a church I once led in Malawi, he shared a God story of how the Spirit of the Lord led him to support His vision in and through my life. I was so shocked to hear the testimony.
The Lord used a crisis to send me back home to Malawi, to do His will. I went on to study for years and obtained a Bachelor of Theology at Baptist Theological Seminary of Malawi. I served for four years as youth and children's pastor in Zomba (one of our four cities), then went to Blantyre (our commercial city) where I served as a resident pastor for seven years. In 2017 I felt moved to voluntarily join the local missionary work.
My wife, Rebecca, our three children, Joshua, Caleb and Ebbie and I moved to Ntcheu for church planting and development in the rural areas of central of Malawi. We are doing this under the Baptist Convention of Malawi, and we have so far planted five new churches.
Reaching Youth with Jesus-Focused Youth Ministry
As I served the Lord in our local church as a pastor, the desire to reach the young generation for Christ continued to grow. In 2014, I was invited to attend a JFYM training in Lilongwe, our capital. I felt so moved by its approach to discipling the younger generation. The principles are so practical, and I understood clearly what my mentor did for me, I needed to do to others who will also be able to make other followers of Jesus Christ. By God's grace and love, I feel honored to lead the JFYM in Malawi so we can share the vision with many church leaders. My team and I are eager to make sure that the JFYM material gets to all corners of our country. Malawi has a population of about 19 million of which 60% are the youth.
We have requested that the leadership allow us to go on with a translation project. I am so grateful to God for all the supporters of this ministry. My prayer is that together we continue to reach out to the younger generation in Malawi through the JFYM.
Connect with Billy Banda
Email Address: billybanda@ymail.com | WhatsApp Number: 265 999 67 52 52