Leader Bio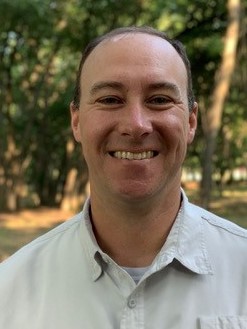 United States of America
Kevin Miles
Kevin began serving as a Youth Minister when he was 19 after his first semester at Ouachita Baptist University.  He graduated in 2000 with a Bachelor of Arts with a concentration in Greek and Hebrew.  He then moved to Texas and received a Master of Arts in Christian Education with a focus in Youth Ministry from Southwestern Baptist Theological Seminary in 2003.  
Kevin met his wife while in seminary on a blind date - introduced to each other by a local high school principal - where he substitute taught while in seminary.  They married in 2004 and moved to Louisiana where Kevin served on staff at a church and became the volunteer Louisiana State Coordinator for the National Network of Youth Ministries and served as a Youth Ministry Consultant for the Louisiana Baptist Convention.
In 2010, Kevin and his family moved to Texas as church staff and continued youth ministry. In October 2013, everything changed overnight. After seeing many students coming to know Christ at a church revival, Kevin found himself unequipped for the plans God had next. He became connected to Jesus-Focused Youth Ministry and attended a forum led by Rick Eubanks. This forum changed everything for Kevin and his ministry. The students at his church quickly caught the vision and saw God do some amazing things through implementing Jesus-Focused Youth Ministry. He continues to serve and invest in youth ministers as the U.S. Country Leader for Jesus-Focused Youth Ministry and serves full time as the South Central Regional Coordinator for the National Network of Youth Ministries.
Kevin loves to connect people and help others reach their fullest potential. He has served on mission teams to Ukraine, Kenya, Venezuela, Mexico, and all across the United States. 
Kevin and his wife, Angela, have been married since 2004.  Angela is a nurse in Texas. They have two children, Kristina and John - who are both currently teenagers!
Contact Kevin: kevin@reach-out.org