Leader Bio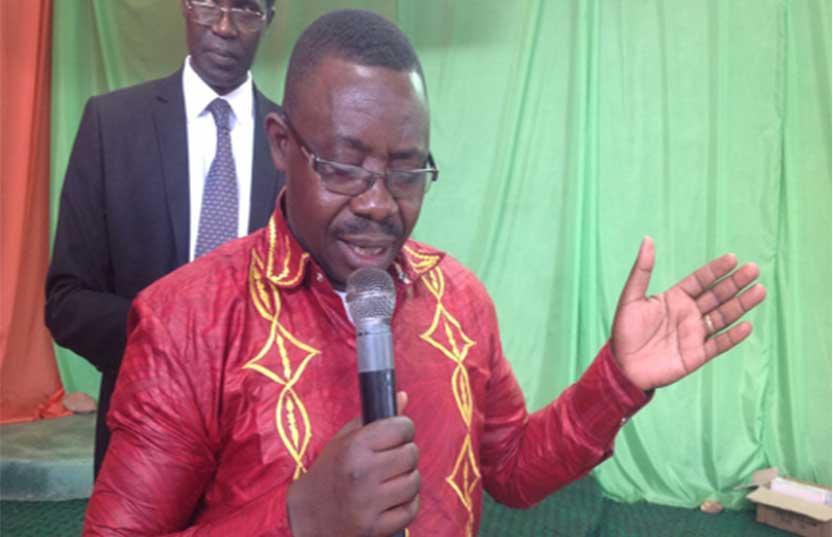 Pastor Dr. Gérard Cizungu
EARLY YEARS THROUGH MED SCHOOL
I was born in 1970 in Kadjuchu / Katana, the south Kivu province of the Democratic Republic of Congo.
I attended elementary school at the Kadjuchu Catholic school until the fourth year, then went on to the fifth year of primary school at the Baptist missionary school in Goma, Kivu province of the north until I obtained a secondary diploma from the department of education and psychology.
After that, I studied at the Catholic University of Bukavu (Université Catholique de Bukavu) in South Kivu province where I studied until the fourth year of my doctorate, after which I went on to the University of Ngozi in Burundi where I graduated as a medical doctor.
I was raised by a Christian mother in the Baptist church, but my father was not saved. I was raised in church and Sunday school from my childhood, and I became a Christian and was baptized in water in 1984 by the Baptist church.
Since my salvation, I entered the singing ministry, after which I became a youth evangelist at the Baptist church. My father survived while I was now at the university.
God called me from my youth. I was more involved in singing and gospel work, leading youth ministry departments in the church than doing anything for my vocation.
In 1994, I moved from the city of Goma (north Kivu province) to Bukavu (southern Kivu province) and there I started university, where I started attending a Pentecostal church.
It was in 1995 that I received the baptism of the Holy Spirit at a gospel conference. I then began an active ministry in the city as well as in the countryside.
I became an evangelist at Bukavu university but also continued the singing ministry, leading the choir at the university of Bukavu.
In 2003, I moved from DR Congo to a university in Burundi. Then I moved to the Burundi Assemblies of God (BAGF) church. There, I continued my evangelistic ministry.
In 2004 I was asked to serve as an elder in the Assemblies church.
From 2004 until February 2006, I led the Burundi Assemblies of God church of Jabe (Bujumbura) when the pastor of the church was sent to study in Kenya.
From 2005 to 2009, I studied at the American University of the Bible and received a degree in Theology.
In 2006, I was sent to open the Burundi Assemblies of God Fellowship at Gatumba, about 15 km from the city of Bujumbura. And that's where I continue to lead the church.
In 2010, I was elected director of the province of Bubanza at the Burundi Assemblies of God Fellowship.
In 2015, I was appointed the secretary-general of the church, which I did until June 2019 when Burundi asked for foreigners to be removed from the ranks of the top ecclesiastical hierarchy.
Today, I am the Pastor of the Assemblies of God church in Gatumba / Burundi and am doing missionary work in opening churches in Burundi.
So far, I have opened six churches in Burundi and six churches in DR Congo.
I am a teacher of God's Word and an evangelist, bringing people to Jesus.
I have also performed funerals at many hospitals in Burundi(General Hospital King John Charles of Bujumbura Burundi, Ngozi Regional Hospital, Jenda Regional Hospital and I currently work at the Hospital for Nonimmune Surgeons from Belgium (Médecins Sans Frontières Belgique. I also teach at private universities in Burundi.
HOW I JOINED JESUS-FOCUSED YOUTH MINISTRIES
I became aware of JYFM's Website in 2012, and immediately wrote to the Kenyan brothers and they responded. They negotiated until they agreed that Kenyan JYFM leaders should come to visit Burundi.
I have been involved with this youth ministry focused on Christ since 2013. That year, Bishop Ennock Ambokah from Kenya completed the ministry in Burundi by visiting exclusively in Burundi and holding the first JYFM forum.
I have worked with the JFYM ministry since 2013.
Contact Gerard: gerardciz2002@gmail.com